Only 5 minutes walk from the Super Morzine Lift
Secure bike lockup, repair and wash station
Guided walking package deals available
Morzine summer holidays at L'aiglon
Located in the centre of Morzine, and just a short walk away from the Super Morzine lift, Aiglon is ideally positioned to give guests easy access to all local amenities, shops and restaurants.
Each apartment has its own balcony with stunning views of the mountains, and the property benefits from a large wooden deck area available for all guests to use; the perfect place to relax with a drink after a long day's walking or cycling, enjoy a BBQ, or simply chill out in the sun at any time of day.
​
Whatever it is you plan on doing in Morzine, you won't find anywhere as welcoming as Aiglon.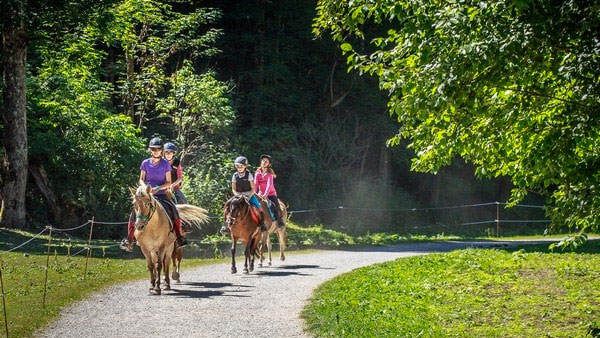 Morzine summer holidays are whatever you make them; whether seeking excitement or serenity, or maybe a bit of both, Morzine has it all in abundance.
From the extreme, such as downhill mountain biking, white water rafting, or parapenting, to the more serene, such as golf, hill walking, or fishing, the wide range of activities on offer in Morzine and the wider Portes du Soleil region throughout the summer months ensure there's something to suit everyone. Furthermore, all of this is within easy reach.
Located just an hour's drive from Geneva airport, or an 8 hour drive from Calais, Morzine is easily accessible from the UK and the rest of Europe. All of these factors make Morzine an ideal summer holiday destination for families, and with the whole of the Portes du Soleil on its doorstep, there's no end to the exploration. So whether visiting for a day, a week, or longer, there's plenty to keep the whole family entertained during your stay.
PORTES DU SOLEIL MULTI PASS
​Aiglon guests benefit from the Multi-Pass scheme – for €2 per person per day you will have unlimited access gondolas and chairlifts, as well as the swimming pool, tennis courts, ice skating rink and road train, amongst others, throughout the summer season.
The Multi-Pass also entitles you to a discount on an array of other activities with Multi-Pass Partners, such as summer sledge rides and paragliding.
SUMMER ACTIVITIES
The Mountain Activity Office arranges all kinds of activities from paintballing to seminars. See below for further information on some of the activities available.
Mountain Activity Office, Place de l'Office de Tourisme | T: +33 (0)4 50 49 48 60 | E: bamorzine@orange.fr |www.indianaventures.com
---
Hot Air Balloon Flights
Further info:
Caméléon Production \ T: +33 (0)4 50 74 00 59 |
E: cameleon@cameleon-organisation.com |
www.cameleon-organisation.com
---
Helicopter Flights
Whether you are looking for a sightseeing flight, resort transfer or flying lessons, Mont-Blanc Hélicoptères will be able to assist you.
Further info: Mont-Blanc Hélicoptères | T: +33 (0)4 50 74 22 44 (Avoriaz) | T: +33 (0)4 50 92 78 00 (Annemasse) | www.mbh.fr
---
Fitness Circuit
Fitness circuit with 20 obstacles in the Dérêches park.
---
Climbing Wall
There is an indoor beginner's climbing wall located in the sports centre. Private access (min. 2 pers.) is available for members of a recognised climbing club using their own equipment.
Further info: Palais des Sports | T: +33 (0)4 50 79 08 43
WHAT IS MULTIPASS?
MultiPass is the card for UNLIMITED access to activities in 12 village/resorts in the Portes du Soieil region, for only €2 per person per day.
Access to:
20 lifts (unlimited access for walkers)
850 km of hiking trails
2 swimming pools and 2 swimming lakes
4 sites of interest
3 mini golf centres
10 tennis venues
3 ice rinks
5 small tourist trains and inter-resort shuttles
1 museum
For further information visit: http://en.portesdusoleil.com/mountain/holiday-in-the-mountains.html
NEW SWIMMING POOL
Experience the New Indoor Swimming Centre
Visit the centre and wind down after your summer activities or simply to have fun!
25m x 15m Fitness pool
125 m2 Learners pool
50m2 Baby pool
160m2 Hydro-fitness area with 3 saunas, 2 steam baths…
Further info: Phone : +33 (0)4 50 79 01 69 |
Palais des Sports | 608 Route du Palais de Sports
74110 MORZINE

"We rented a 3 bedroom apartment over Christmas. It was very well equipped with full kitchen and plenty of cutlery/crockery, a great TV and sound system and having three bathrooms plus extra toilet were excellent for 7 people. Kevin, the manager, couldn't have been more helpful with queries and the odd thing that needed doing (we were the first visitors in our apartment this winter season). All the facilities offered by the apartments were available and we would recommend it as an excellent place to stay."

CCEden – December 2018
Directions


One of the main benefits of Morzine is its location. Whether your preference is to travel by car, train or airplane, transfers to Morzine couldn't be easier.
Discounts for 2020
Save €100's with your New Years Booking!
January: 4 night Special Offers
February: 6 night Special Offers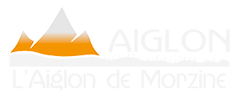 "We stayed at the Aiglon & found it to be a fab apartment with an excellent location for both the town & the lifts.
Will definitely be back."
April 2019 – UpFront Reviews