This is a short circuit but, whichever way you do it, it's a significant (and satisfying) climb and a magnificent descent.  The record for the ascent to Avoriaz is held by Bernard Hinault (aka the Badger) in the Tour de France and is a classic switch-back climb that is tough enough but never too steep.
It is 14km to Morzine from the Aiglon with the climb proper starting around the 2km mark.  It has a maximum gradient of 11% on the early switchbacks, but it does ease off and the top section, where you can see the famous buildings of Avoriaz, is only around 6%.  When you get to the top, turn around when you are ready but after only a short descent down the same route, turn right down the Joux Verte via Les Lindarets.  
The Joux Verte has an outstanding collection of tightly packed hairpins near Les Lindarets and the famous goats will stare at you wondering what on earth you are up to (and why). When you get down to the centre of Montriond, you can either go left or right to get back to the Aiglon, but to complete the circuit turn right back down to the main road and then turn left to go back up to the entry to Morzine. 
If you fancy a more variable climb and want to practice your hairpin descending, do the route in reverse and take the Joux Verte ascent – this is a true hidden gem. The climb is easier after Les Lindarets and those hairpins. You need to turn left on to the main road to Avoriaz at the top and this time on the descent go straight down the main road (the Avoriaz descent), which does have more traffic on it than the Joux Verte.  Both ways up have the familiar cycling col signs each km with % gradient over the next km.
Climb profile for Joux Verte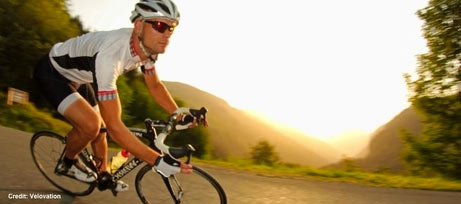 By popular demand, we have created a packaged deal for guided road bike holidays in Morzine. This gives you a fabulous way to explore the area, and the added benefit of staying in our wonderful apartments. The package is as follows:
€550 per person based on 6 sharing a 3-bedroom apartment (€150 single person supplement)
4 night's accommodation in Aiglon
Choice of arrival date (subject to availability)
Return transfers from/to Geneva airport
Evening meals on each night (max 4) at local restaurants and in apartment
An experienced and qualified guide for 3 days
Packed lunches on 3 days (sandwich, drink and fruit/chocolate bar)
Breakfast in room on 4 mornings (tea, coffee, orange juice, bread, jam, pastries)
Meet & Greet at L'Aiglon for details on itinerary
Simply fill in the enquiry form on this page, and we'll be back in contact with further information.
Road Bike Package Enquiry