57KM WITH 1,500M CLIMBING
The benchmark climb and the hardest one in the area – one of the more well-known in the French Alps. Lance Armstrong suffered here and almost lost the Tour de France on this one.  He'd forgotten to eat properly (a schoolboy error) – it just goes to show that food is even more important than drugs.
Start off by cycling to Taninges via Les Gets.  You can go a better way than the main road once you get to the Pont des Les Gets at 10km after descending through the gorge section.  Turn right here (signposted Praz de Lys) and then first left via the Col de la Ramaz descent for a nicer route away from the traffic.  It's a pleasant minor road that ends up descending through suburban alpine homes on the outskirts of Taninges.  
Turn left on to the main road (16km). Cross the river at Taninges before turning left off the main road to go to Samoens via Morillons. The Joux Plane is signposted through the town, so simply follow the signposts.  It starts directly from Samoens at 32km.  
The climb can lull you into a false sense of security to start with but the worst part is the second half. It is an 11km climb averaging a gradient of 9%. The simple truth is this climb does not let up until the top and it can be extremely hot being South facing.  It may not have the high altitude of the Galibier, but it easily justifies its hors catégorie status. 
Just so you know, there are actually two cols at the top, so after a small descent, there is a small climb on jelly legs up the Col de Ranfoilly at 48km. Enjoy the descent, you'll have earned it…but caution, Sean Kelly's speed record on the descent is in excess of 120kph in the 1980s.  You'll need to use the brakes a lot more than he did on his traffic free daredevil dive into Morzine and your return to L'Aiglon.
57km with 1,500M climbing
Climb profile for Joux Plane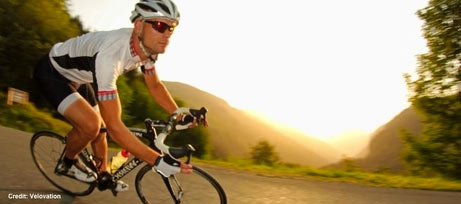 By popular demand, we have created a packaged deal for guided road bike holidays in Morzine. This gives you a fabulous way to explore the area, and the added benefit of staying in our wonderful apartments. The package is as follows:
€550 per person based on 6 sharing a 3-bedroom apartment (€150 single person supplement)
4 night's accommodation in Aiglon
Choice of arrival date (subject to availability)
Return transfers from/to Geneva airport
Evening meals on each night (max 4) at local restaurants and in apartment
An experienced and qualified guide for 3 days
Packed lunches on 3 days (sandwich, drink and fruit/chocolate bar)
Breakfast in room on 4 mornings (tea, coffee, orange juice, bread, jam, pastries)
Meet & Greet at L'Aiglon for details on itinerary
Simply fill in the enquiry form on this page, and we'll be back in contact with further information.
Road Bike Package Enquiry