RideAbility have a number of packages that can be tailored to meet your needs, skill levels and group size. 
RideAbility can guide you throughout Portes du Soleil area starting from either Morzine or Les Gets – "with 24 lifts and 7 linked areas, the possibilities are endless. Rather than offering you an 'off the shelf' ride, together we'll develop a trip best suited to your level, goals and expectations. The night before the trip I will then meet you to go through the plans and put in place the final details. To ensure you get the best out of your ride, we don't mix groups, it will be just you and your mates or family!" 
Some example trips: 
Beginners/children: La chapelle des mouilles (easy cross country ride)
Intermediate: Les Portes du Soleil by Morgins (amazing landscapes)
Experienced: Swiss singletracks (natural and hidden)
Freeriders/Downhillers: Secret spots over Morzine / Les Gets, drop down into Samoëns (around 2 hours of technical singletracks)
RideAbility are now offering "first timer" rides. Discover Cycling Holidays in Morzine safely with a fully qualified instructor. The ride lasts half a day and is for 4 to 8 riders. 
To enquire about these services, please add the option to your booking. We will then make contact with you to discuss the options, dates and other information, and then make the necessary arrangements for your Morzine Cycling Holiday.
Getting here


One of the main benefits of Morzine is its location. Whether your preference is to travel by car, train or airplane, transfers to Morzine couldn't be easier.
Discounts for 2020
Save €100's with your New Years Booking!
January: 4 night Special Offers
February: 6 night Special Offers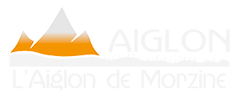 "Really nice apartment with all the things you might need for a self catering stay. Comfortable beds, nice hot showers, close to a supermarket and plenty of local restaurants. We would most certainly book to stay here again."
September 2018 – UpFront Reviews