Thanks largely to the 'Tour de France', France is one of the, if not the most popular cycling routes. Tourists from all over the world come to enjoy their MTB holidays along famous routes & mountain passes as well as to take in the amazing scenery. In Morzine, we have plenty of first-class mountain biking trails on our doorstep.
At the Aiglon we can help you with every step of your road cycling holiday from booking the accommodation, to airport transfers, to bike hire, to your itinerary.
If you are an experienced rider and you act fast there is still time to take part in the 'Morzine-Haut Chablais Cyclosportive' on the 17th June. There are two cycling routes taking in some of the areas iconic cols such as the 'Joux Verte', 'Corbier', 'Grand Taillet', and the 'Joux Plane'. Which one do you think you can manage? The 100km or the 155km?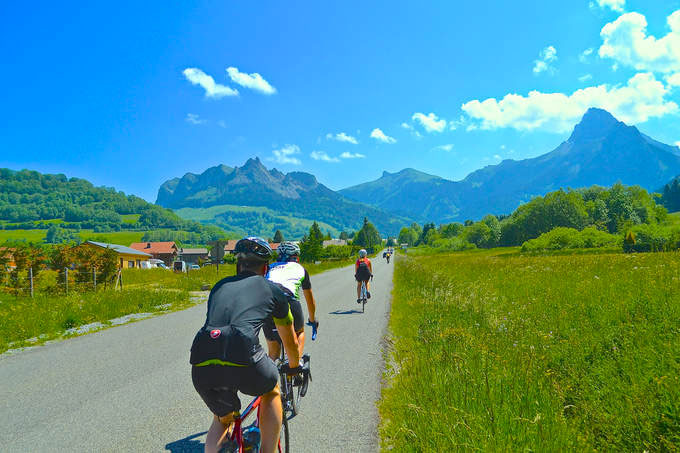 There are several options of cycling routes here. You can just grab a map and work round the endless local Cols including the infamous 'Tour de France' 'Col de Joux Plane'. For a more social ride you can join one of the local 'Ride Outs' or we can organise guides and supported rides for those of you that may wish to explore a little further afield.  One for the diary is on the 19th August the Joux Plane road is closed to all motorised vehicles so if this Col is on your bucket list then this will be a good time to come and cross it off.
We are looking forward to another cracking summer like last year. So why not come and join us?
In the comments field please let us know which cycling routes you fancy tackling or if you have ridden the Morzine area before let us know which are your favourite rides.