This is a short route to do either early on when you have other things to do during the day, or in the evening, depending on temperatures. 
The climb up out of Essert-Romand after 3km is not easy because double digit gradients persist for quite some time as you ascend through the suburban and tranquil alpine houses well away from the commercial centre of town.  Start off on the road to Les Gets before taking a right turn to Essert Romand and after not long a left turn straight up the hill through La Côte d'Arbroz.  
The climb is 6km long and averages over 8% in gradient, with the most difficult sections at the beginning and at the end.  It does have a small downhill section, but otherwise it's a good tester of an ascent up to the Col de l'Encranez.  It's not too long though, so you can feel virtuous without wearing yourself out.  The descent is gorgeously remote, feeling far from the busy town of Morzine. 
There are not many places to go wrong here, but take a left turn after 12km (instead up heading up the valley) and another left turn on to a steep descent after 15km. Be careful on this last section down to Pont des Gets, because you can pick up a fearsome speed and there are more vehicles after the left turn. 
Turn left at Pont des Gets and climb up through the gorge through Les Gets and down back to the Aiglon, remembering that you can keep high by turning right at the large old Hotel on the first roundabout on the entry into Morzine and then turn left cycling straight down Taille de Mas de Nant Crue at the end of the ride.  
Route map for Col de l'Encranez
Climb profile for Col de l'Encranez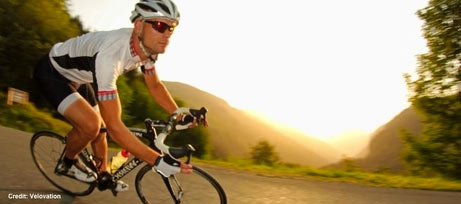 By popular demand, we have created a packaged deal for guided road bike holidays in Morzine. This gives you a fabulous way to explore the area, and the added benefit of staying in our wonderful apartments. The package is as follows:
€550 per person based on 6 sharing a 3-bedroom apartment (€150 single person supplement)
4 night's accommodation in Aiglon
Choice of arrival date (subject to availability)
Return transfers from/to Geneva airport
Evening meals on each night (max 4) at local restaurants and in apartment
An experienced and qualified guide for 3 days
Packed lunches on 3 days (sandwich, drink and fruit/chocolate bar)
Breakfast in room on 4 mornings (tea, coffee, orange juice, bread, jam, pastries)
Meet & Greet at L'Aiglon for details on itinerary
Simply fill in the enquiry form on this page, and we'll be back in contact with further information.
Road Bike Package Enquiry