Morzine specialise in holidays for the entire family, particularly when it comes to Children's Skiing Holidays in Morzine. Offering Children's Ski, including lessons and other activities for children aged 3-14 years old, Club Piou-Piou is operated by the E.S.F. Lessons range from Ski Kindergarten in the children' garden, through to competition training. Supervised indoor and outdoor activities before and after skiing range from toys and games to nature walks in the forest.
The Piou-Piou club courses are available for half-day care or full day and offer meals if the parent's wish them to. The club has a wide variety of courses served by instructors and professional instructors of early childhood for children's ski lessons.
The E.S.F Morzine has an are especially designed for skiing with kids, such as a treadmill and snow wires. Children will learn techniques that will build their confidence on their skis and parents will be skiing with their kids in no time!
Further info:
E.S.F.
662 avenue de Joux Plane, 74110 Morzine
T: +33 (0)4 50 79 13 13 | F: +33 (0)4 50 79 17 70
E: info@esf-morzine.com | www.esf-morzine.com
Directions


One of the main benefits of Morzine is its location. Whether your preference is to travel by car, train or airplane, transfers to Morzine couldn't be easier.
Discounts for 2020
Save €100's with your New Years Booking!
January: 4 night Special Offers
February: 6 night Special Offers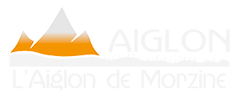 "Very nice staff, well-equipped apartment! Situated close to Skilift and supermarket.
I will for certain book the apartment again."
March 2019 – UpFront Reviews