Improve your riding by learning or perfecting techniques of changing your position of balance and shifting body weight. Improve the handling and control of your bike to progress safely onto more and more difficult terrain. Improve your mobility and fluidity for greater riding comfort.
Whether you are a beginner, occasional rider or experienced rider, new to x-country or all-mountain riding, these sessions are an excellent solution to improving your technical level and overall riding ability.
To enquire about these services and mountain biking holidays in Morzine, please add the option to your booking. We will then make contact with you to discuss the options, dates and other information, and then make the necessary arrangements for you.
"We rented a 3 bedroom apartment over Christmas. It was very well equipped with full kitchen and plenty of cutlery/crockery, a great TV and sound system and having three bathrooms plus extra toilet were excellent for 7 people. Kevin, the manager, couldn't have been more helpful with queries and the odd thing that needed doing (we were the first visitors in our apartment this winter season). All the facilities offered by the apartments were available and we would recommend it as an excellent place to stay."

CCEden – December 2018
Getting here


One of the main benefits of Morzine is its location. Whether your preference is to travel by car, train or airplane, transfers to Morzine couldn't be easier.
Discounts for 2020
Save €100's with your New Years Booking!
January: 4 night Special Offers
February: 6 night Special Offers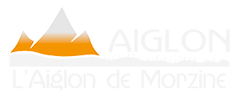 "We stayed at the Aiglon & found it to be a fab apartment with an excellent location for both the town & the lifts.
Will definitely be back."
April 2019 – UpFront Reviews