If you're visiting Morzine this ski season you'll likely be interested in discovering the best food on offer. Morzine has a bustling restaurant scene and we've compiled a list of our top ten food picks that you must try!
 Breakfast/Brunch
 Satellite Coffee
       €-€€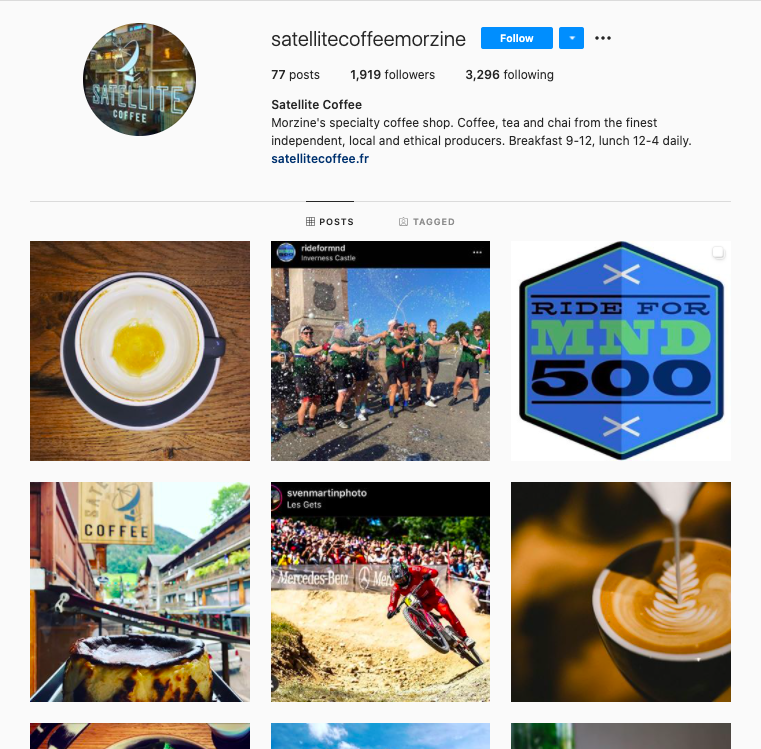 If you're looking for a central location to grab your caffeine fix along with a tasty cake or snack then look no further than Satellite Coffee. There are also plenty of healthy breakfast options to choose from or more substantial sandwiches and rolls to keep you going during your morning of skiing.
Wild Beets Kitchen
€€-€€€
If you're taking the morning off from skiing and choose to have a wander around the local area be sure to pop into the Wild Beets Kitchen for brunch. Located approximately 4km from Morzine in Les Gets, Wild Beets offers a stunning selection of breakfast and brunch options including smoothie bowls and their delicious zucchini and pea fritters. The ideal place for a healthy start to your day's adventure around Morzine. 
Lunch
Ô Chalet 
€-€€
If you're in the mood for some tasty burgers then we have the place for you!Ô Chalet features a fantastic range of burgers, crépes, bagels and paninis and is the ideal location to refuel after a morning on the slopes. We recommend the classic 'Le Cheezy' burger – so delicious!
Beanies Bar
€€-€€€
Beanies Bar is the place to be for an afternoon tipple and some excellent pizza. This cocktail bar and pizzeria is located in the heart of Morzine and specialises in fine mixology and authentic Italian pizzas. If you'd prefer to eat in your self catering apartment and don't feel like cooking you'll be pleased to hear that Beanies Bar offer pizza delivery anywhere in Morzine!
Chez Nannon
€€–€€€
If you're looking for a tasty and filling slope-side lunch then Chez Nannon is just the place for you. 
All food is freshly cooked on their outside fire stove and the atmosphere here is fantastic during the height of ski season. By the end of your lunch you're bound to have met someone from home or made a new friend!
Dinner
La Rotonde
€€-€€€
From local cuisine to the classics of a modern brasserie as well as some exotic cuisine, there really is something to suit all taste buds at La Rotunde. One of our favourite aspects of La Rotonde is their décor. Their modern but authentic interiors allow you to enjoy the mountains indoors and outdoors no matter the season. La Rotonde boast a fantastic menu with a great selection of pizzas and traditional dishes as well as a broad range of wines. A restaurant to suit all tastes!
La Chaudanne
€€-€€€
La Chaudanne is a traditional Savoyard restaurant with an underground wine bar. This restaurant is the perfect place to enjoy a celebratory dinner while holidaying in Morzine
Our favourite dish from La Chaudanne would have to be the duck burger which is a potato fritter with duck breast, pan-fried foie gras and morels sauce. An absolutely sublime main course!
The Haka 
€-€€
The Haka bar and restaurant has something to offer everyone and is particularly suited to those wanting an energetic evening. 
This lively location features some fantastic burgers, great cocktails, worldwide beers, live music, live sport and a fantastic atmosphere. The ideal location to continue the party with friends after a day on the slopes!
L'Étale
€€-€€€
Located just steps away from the Pleney slopes, L'Étale has been one of the must-visit restaurants in Morzine for Over 40 years.
Well-known for its refined dishes and regional flavours, L'Étale is our number one spot for special occasions or if you're looking to try something you won't find anywhere else. Their Savoyarde specialities are an absolute must try.
La Chamade
€€€€
With chef Thorens Thierry at the helm, La Chamade has become well-known for its inventive cuisine which make use of the fresh and seasonal products available in the mountains and forests of Morzine. 
From amazing appetizers to delectable desserts, everything is homemade with exceptional attention to detail. Visit La Chamade for an unforgettable experience during your stay in Morzine.
Choose Aiglon Morzine this Winter
If you're looking for somewhere to stay this ski season then be sure to choose us – L'Aiglon de Morzine. Our central location, accessibility to the lifts and onsite fitness and wellbeing facilities make our accommodation an ideal base for your Morzine adventure.